In the Footsteps
of Irénée Aubry 
Ancient Times
Before they were tamed, the rivers that flow down from the Swiss Jura Mountains to Lake Neuchâtel were unpredictable. Threatened by floods, the people who lived there favored higher ground, like that offered by the
place called Haute-Rive in the town of Chez-le-Bart. Long since part of the municipality of St-Aubin-Sauges, it was here that Irénée Aubry set up his workshop, sheltered from the rising waters, after leaving Saignelégier, the
village nestled in the mountainous Franches-Montagnes district of the Jura canton where he was born. Irénée Aubry was not your typical Jura watchmaker. He didn't have a farm; he didn't do piecework or daywork.
His friends and neighbors called him nickname «the inventor.»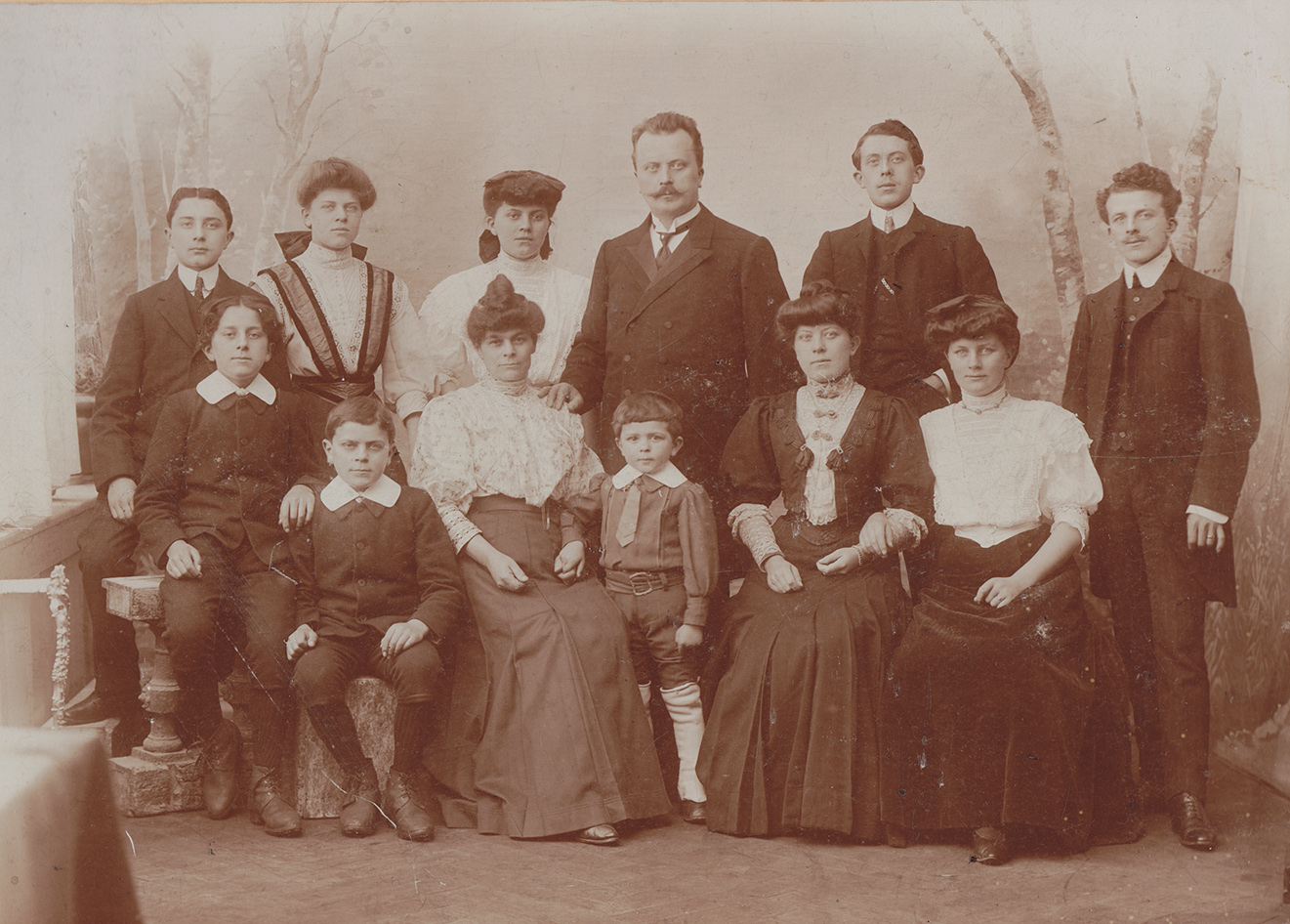 Extending the power reserve
His favorite subject was the power reserve, one of the weak points of pocket watches despite their large size. Irénée Aubry did something about it, coming up with a concept for which he obtained patent no. 88 on January
10, 1889: a watch that, once wound, could run on its own
for eight straight days.
The Graizely Frères watchmaking company acquired his patents and registered the brand name Hebdomas. Graizely added its own patent for a
regulating organ visible through the dial, and thus was born one of the most important watchmaking successes that lasted from 1890s to the 1930s. Practical, affordable, slim, and recognized with several awards at World's Fairs, Hebdomas pocket watches were manufactured in
La Chaux-de-Fonds by the company renamed Graizely et Cie, which later became Schild & Cie.
 The Pope's Watch
Another timepiece conceived by Irénée Aubry created a sensation. Commissioned by the canton of Jura in 1887, Irénée Aubry developed an exceptional pocket watch to be presented to Pope Leo XIII on the occasion of his Jubilee by a delegation of pilgrims from Franches-Montagnes – the region where Irénée was born. This pocket watch – the famous Montre du Pape (the Pope's watch) – ran for 40 days with a single winding. An unprecedented achievement. In 1888, he was decorated with the Croix Pour l'Église. Widely acclaimed, he stole the show with his watch at the Paris World's Fair in 1889.
The gold case of the Montre du Pape features a portrait of Pope Leo XIII and an engraving of the Franches-Montagnes coat of arms. The gold bezel is fluted – a motif Stéphane would later echo on his HONORIS I, whose bezel is an important feature. Just as its 1000-hour power reserve, which evokes the scope and ambition of 40 days' running time – at the time.
As a child, Stéphane had often heard about this foundational event in his family's history. The pope's watch is the basis of Stéphane's inspiration and the spark for creating the Haute-Rive brand. It's the emotional touchstone from which he draws his creative genius, it's his Proust's madeleine. Another commonality: as inventors, Irénée and Stéphane hold some thirty patents.